Kouba
KOUBA ABALAK CAMMING DEVICE | SET OF 6 PASSIVE CAMS
Regular price
Sale price
$82.00
Unit price
per
Sale
Sold out
A unique design of passive protection, designed to 'cam' into breaks and pockets with no moving parts. Affixed to a durable steel wire, Abalaks have a narrow V-shaped head and come in a variety of sizes, ideal for protecting horizontal cracks and small pockets, particularly quarry shot-holes, where the traditional cam does not fit.

Abalaks can be placed like a typical nut, however come into their own when used as a passive camming device. The Abalak set comes in anodised and non-anodised options and are colour coded on their stem for easy recognition of size.
Key Features

Unique Design - Offers solid, passive protection in horizontal cracks or pockets
Large Range of Sizes - Compatible for use in a wide variety of situations 
Anodised Option - Quickly identifiable of your rack or harness
Durable - A hard aluminium alloy construction with a strong steel wire 
Manufactured in Europe - Meets the CE and EN standard for climbing equipment
Full set of Kouba Abalaks covers sizes from 1 to 6
Specification

Abalaks, as with all Kouba climbing equipment, are CE 1015 and EN 12270 certified with the relevant certifications. Kouba have been making active and passive rock climbing protection for 20 years in Czech Republic, specialising in nuts, cams and abalaks.
Shipping

We offer tracked shipping with either Evri or DPD at the checkout, you will receive a tracking number once we have dispatched your order. Typically, orders placed before 5pm are delivered within 2-3 business days.

For full information, please visit our full shipping policy.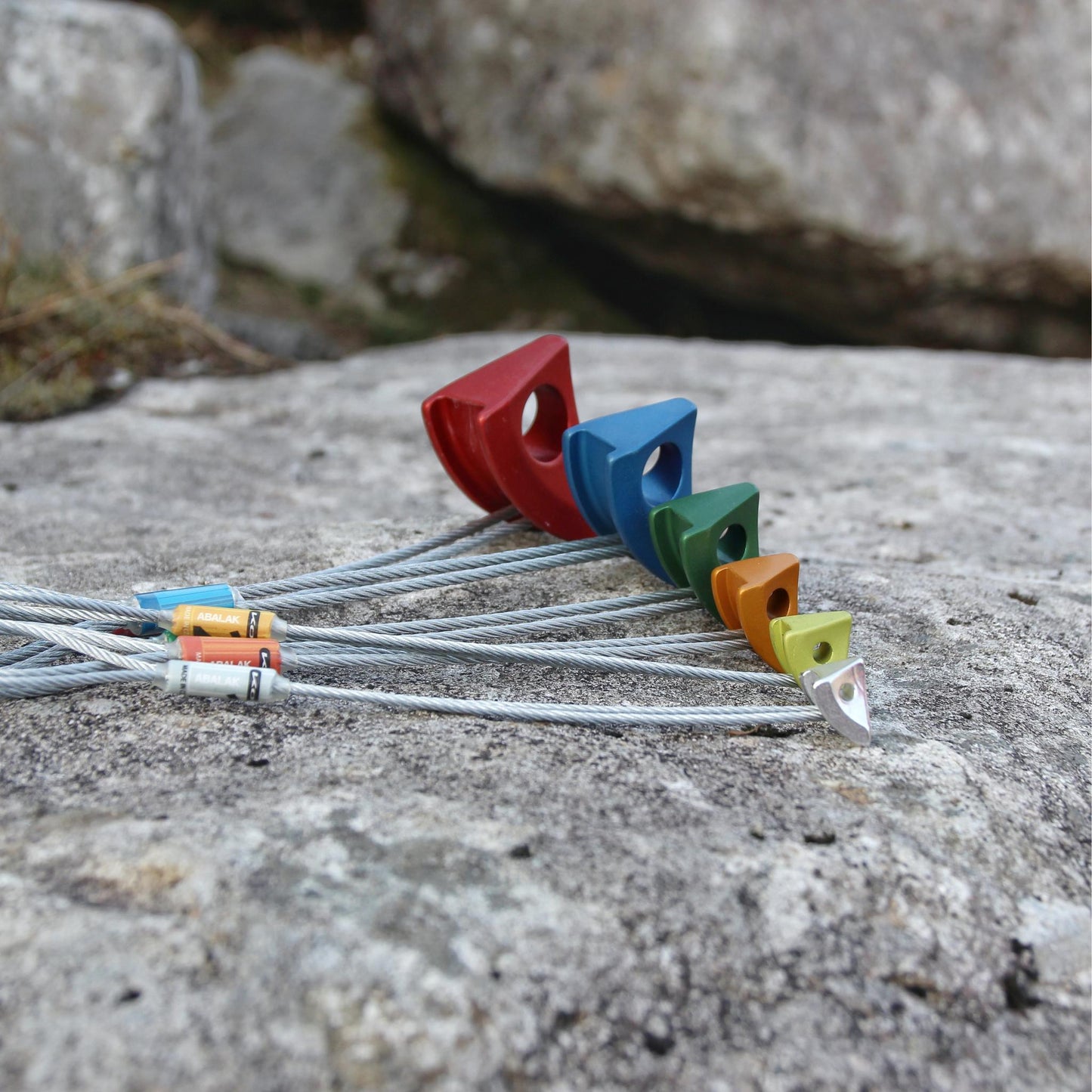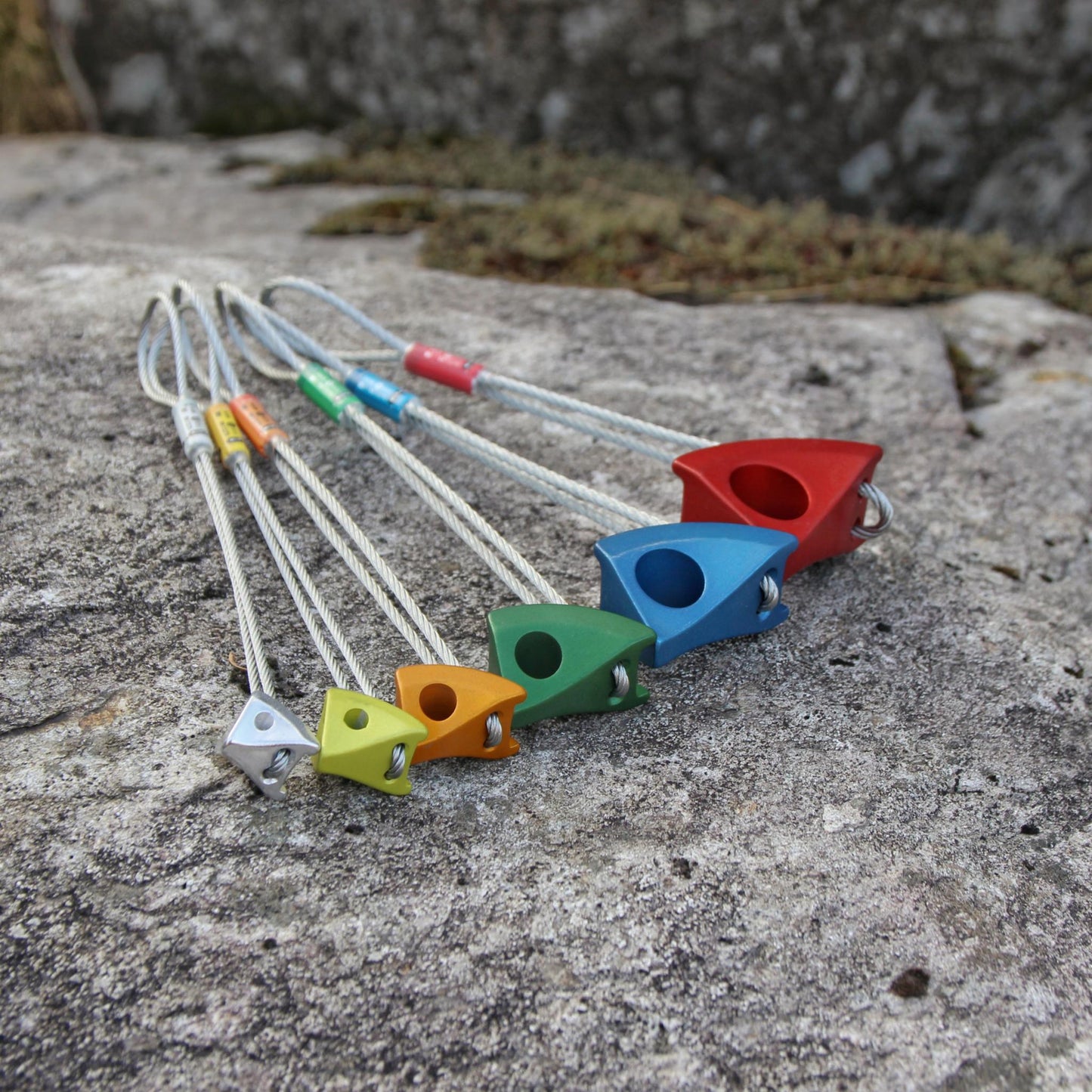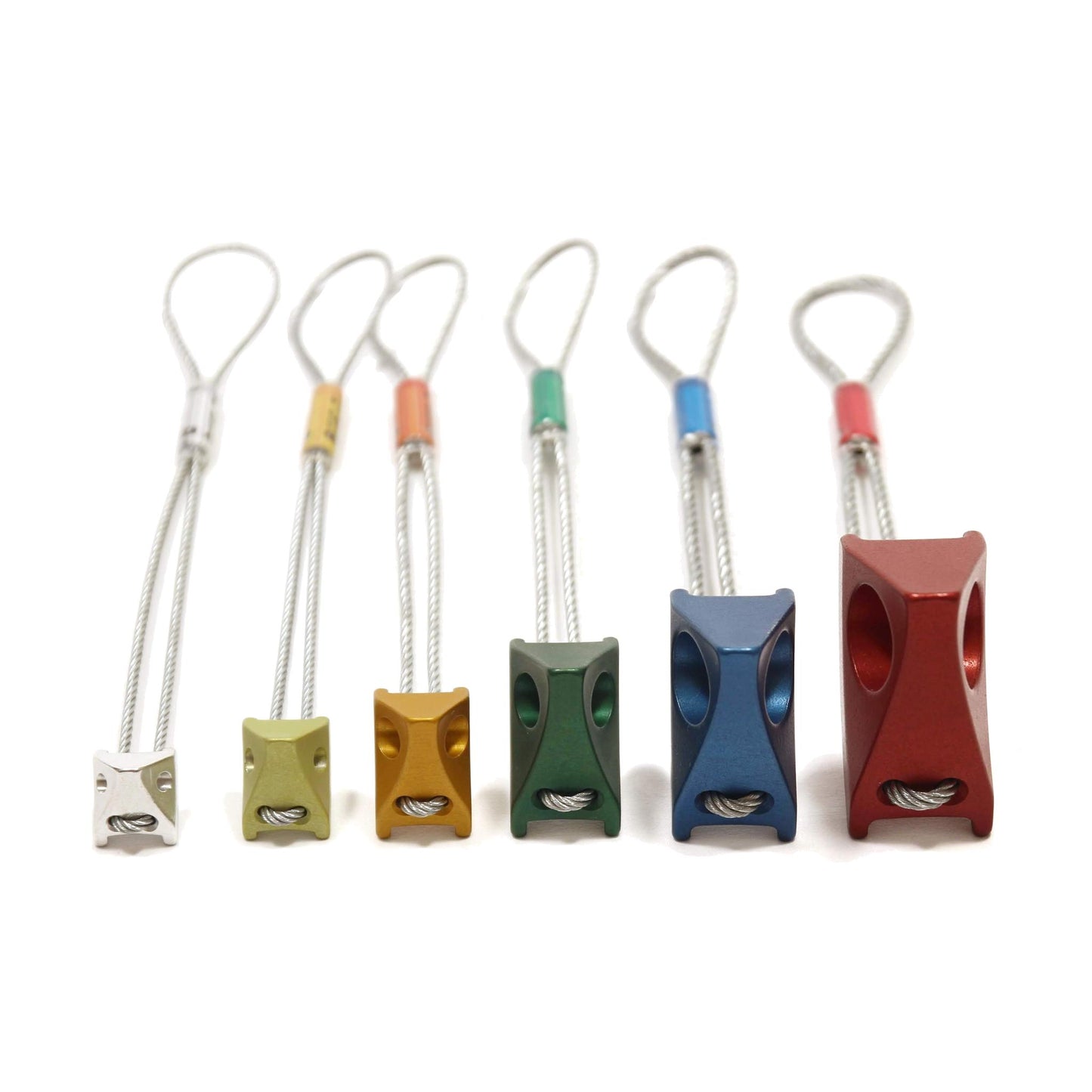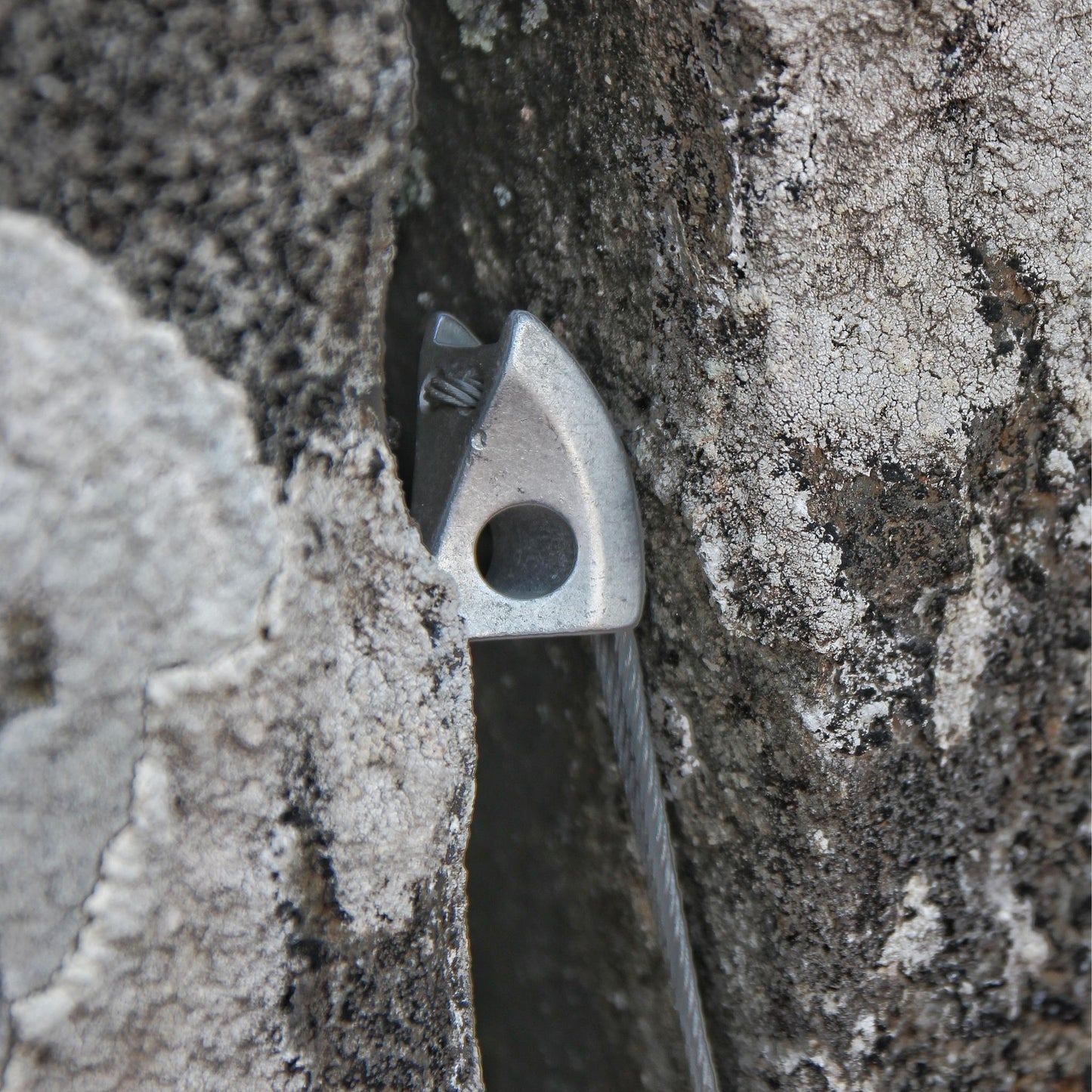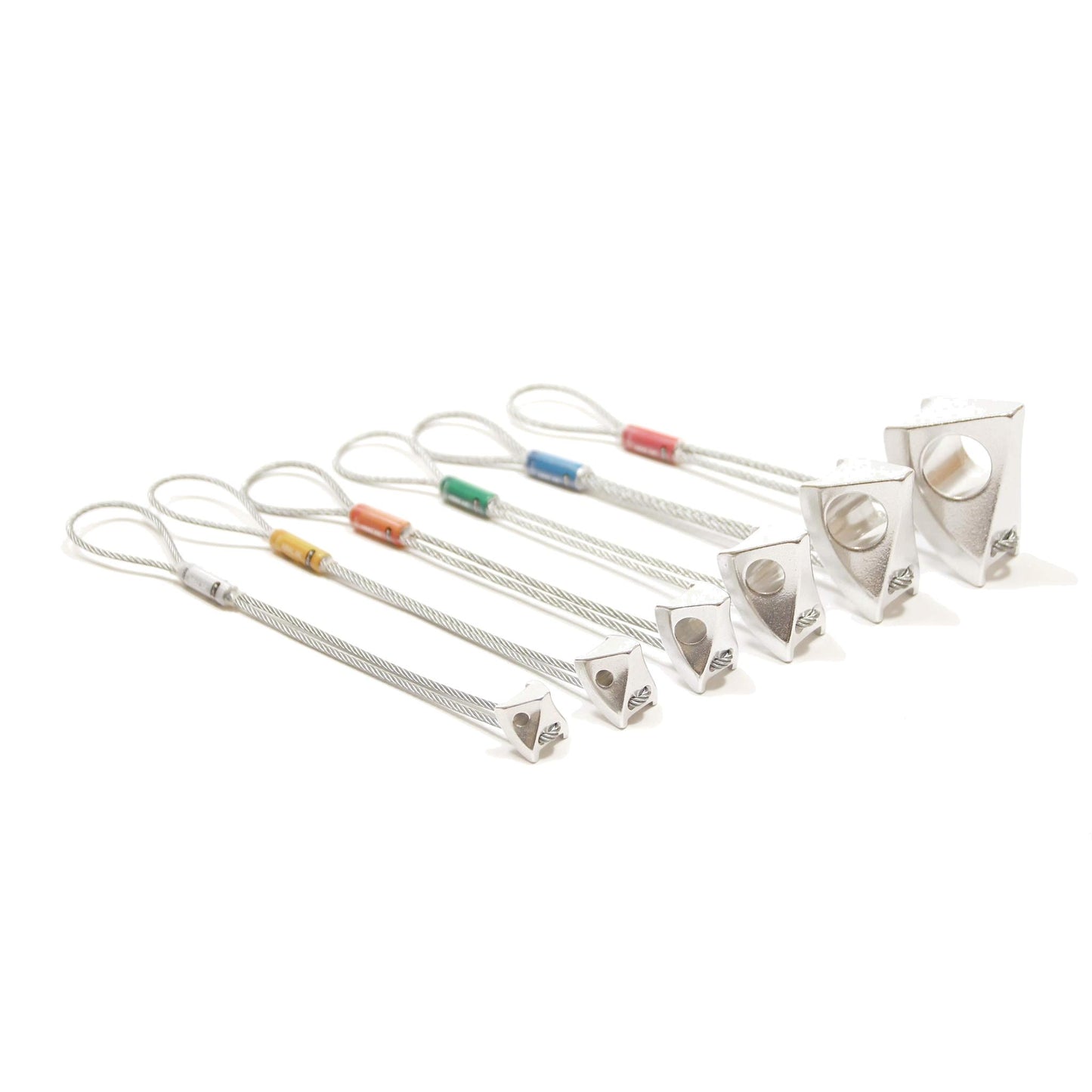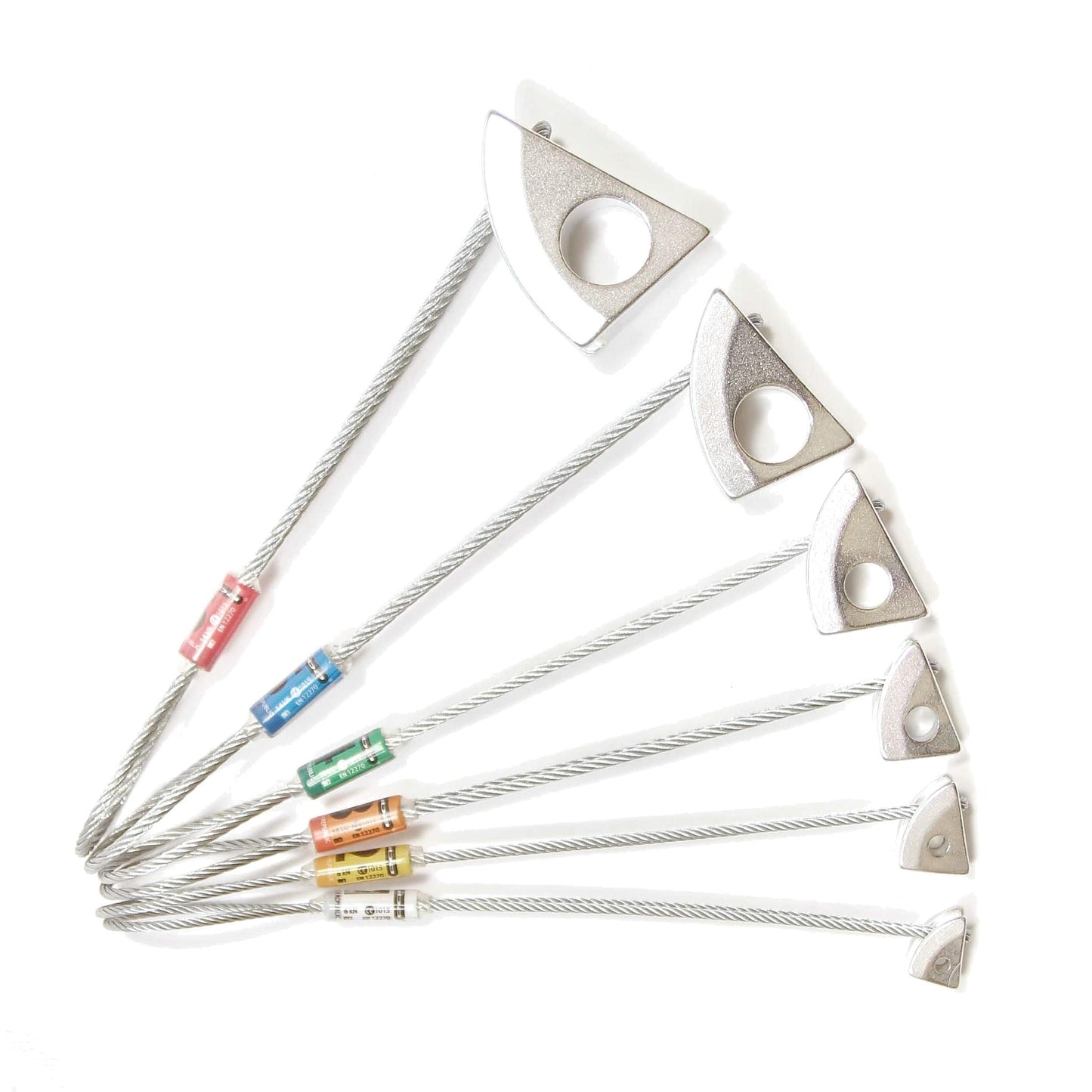 Nifty kit
I wanted to try these out as a wired alternative to tricams. I've used them twice now, in horizontal breaks on gritstone. They are quicker to place than tricams, so good for a leader. My second found them slightly harder to remove, but only marginally. Great service from Sgùrr.
Esoteric but very useful
It's too cold for trad right now but I've had a play with the Abalaks at the beach and they seem to work rather well in places where no other gear will work. Looking forward to trying them once temperatures get warm enough to rock climb again.
Good kit
Excellent passive cams, proved very good in winter climbs, seem to work where normal nuts and cams don't. Arrived quickly with and nice personal note from the company owners.
PRODUCT DETAILS
| | | | | |
| --- | --- | --- | --- | --- |
| Nut Size | Weight | Strength | Colour (anodised) | Range (min - max) |
| 1 | 20 g | 6 kN | White | 18 - 20 mm |
| 2 | 20 g | 6 kN | Yellow | 19 - 26 mm |
| 3 | 40 g | 10 kN | Orange | 21 - 32 mm |
| 4 | 50 g | 10 kN | Green | 24 - 42 mm |
| 5 | 80 g | 14 kN | Blue | 27 - 53.5 mm |
| 6 | 110 g | 14 kN | Red | 31 - 63.5 mm |